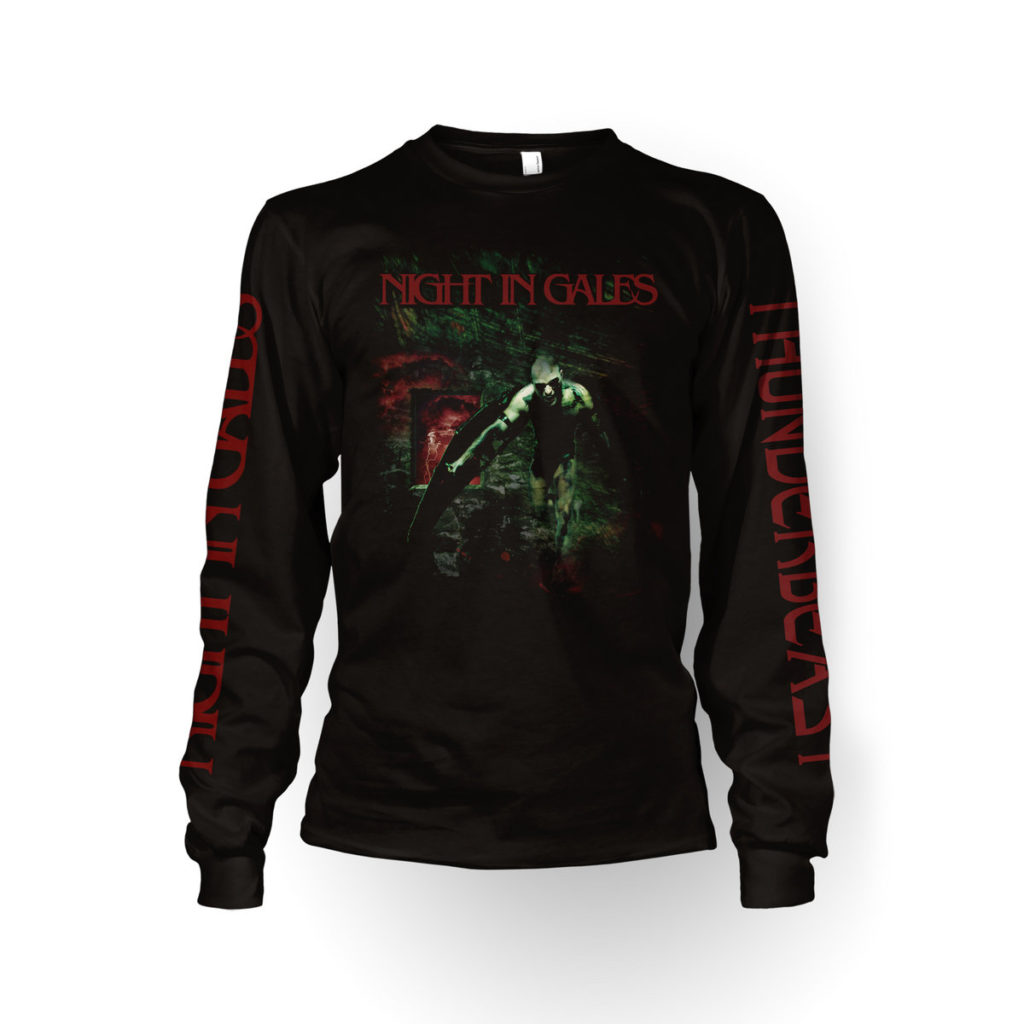 + + Pre-order for Thunderbeast T-Shirt / Longsleeve reprint started + +
As promised we will do a official reprint of the 1998 Thunderbeast album T-Shirt and Longsleeve, made from the original print templates (thanks to Thomas Ewerhard Artwork for storing the ps-data for the last 22 years and providing them)!
This reprint will be only available by pre-ordering until 30.04.2020, so the number of printed shirts will be strictly limited to the list of pre-orders + a few more to reach the minimum number of 30 TS + 30 LS to realize the production. There won´t be any further reprints!
Please note that the shirts will be shipped out 16.05.2020!
In case shipping to your country isn´t possible by restrictions due to Corona epidemic, your order will be shipped out as soon as it is possible again – we won´t forget you.
In case you don´t own a paypal account, drop your pre-order by writing a message to us here via messenger.
T-Shirt pre-order:
https://nightingalesmerch.bandcamp.com/merch/night-in-gales-thunderbeast-t-shirt
Longsleeve pre-order:
https://nightingalesmerch.bandcamp.com/merch/night-in-gales-thunderbeast-longsleeve-shirt