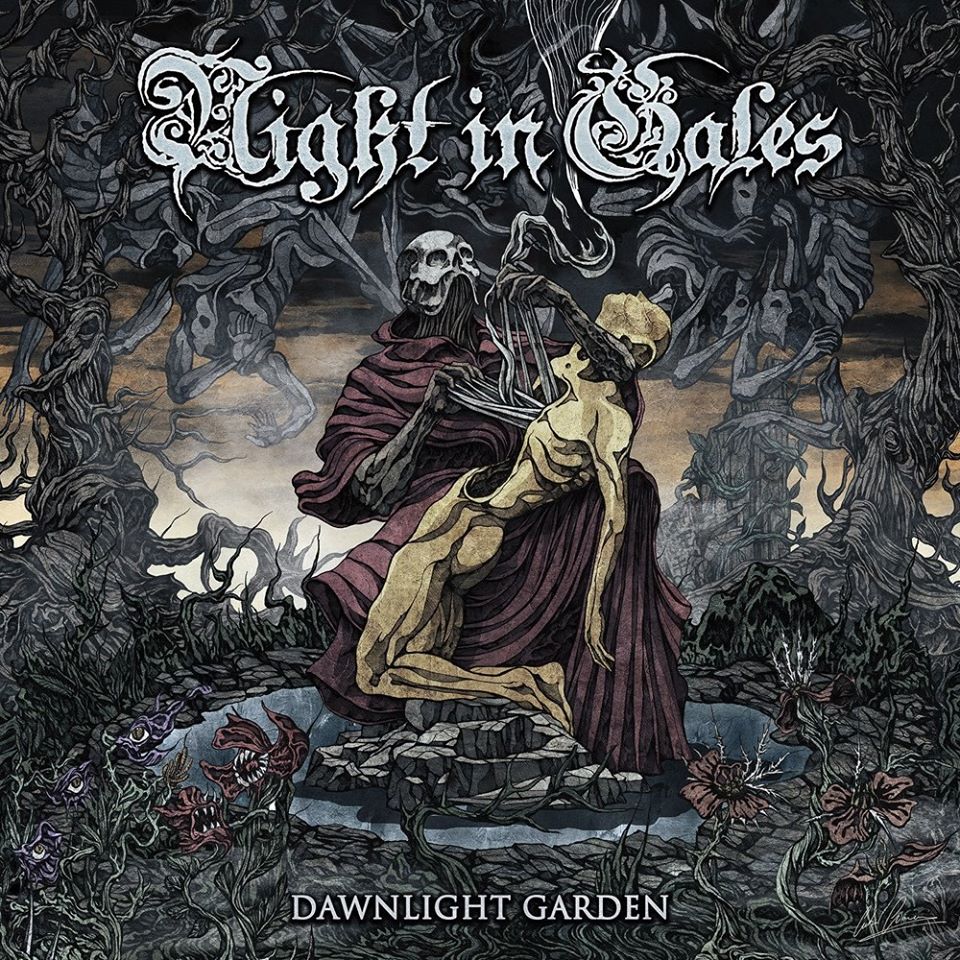 We are proud to announce that our new album "DAWNLIGHT GARDEN" will be released on July 24th, 2020 via Apostasy Records!
For the first time in the band's history, the album will be released in 4 different vinyl versions in addition to the regular formats digipack and download / stream. The highlight from our point of view is of course the exclusive wooden box with a gold bandlogo engraving, limited to 100 pieces worldwide, a patch only available in this box, a poster signed by all band members and a certificate of authenticity!
And to top this all: The pre-sale for all formats started already! Very important this time: If you want to support band and label as best as possible, please only use the following shop links to Nuclear Blast, EMP, Bandcamp etc.
Please note that due to the corona crisis, there will be no release shows so quickly, so definitely order to ensure the desired format / color – thank you for your support!
NUCLEAR BLAST:
DIGIPACK CD: https://www.nuclearblast.de/…/night-in-gales-dawnlight-gard…
BLACK GATEFOLD VINYL: https://www.nuclearblast.de/…/night-in-gales-dawnlight-gard…
CLEAR BLACK RED MARBELED GATEFOLD VINYL (lim. 200): https://www.nuclearblast.de/…/night-in-gales-dawnlight-gard…
WOODEN BOX SET (TRANSPARENT VIOLET GATEFOLD VINYL,+ patch, + sig. poster): https://www.nuclearblast.de/…/night-in-gales-dawnlight-gard…
T-SHIRT: https://www.nuclearblast.de/…/night-in-gales-dawnlight-gard…
EMP exklusiv:
MINT GREEN GATEFOLD VINYL (lim. 100): https://www.emp.de/p/dawnlight-garden/471284.html
NAPALM RECORDS:
DIGIPACK CD: https://napalmrecords.com/…/dawnlight-garden-digipak-cd.html
BLACK GATEFOLD VINYL: https://napalmrecords.com/…/dawnlight-garden-black-vinyl.ht…
BANDCAMP:
VINYL EDITIONS, WOODEN BOXSET &
DIGIPACK + T-SHIRT BUNDLE: https://nightingalesmerch.bandcamp.com/alb…/dawnlight-garden